Masterclasses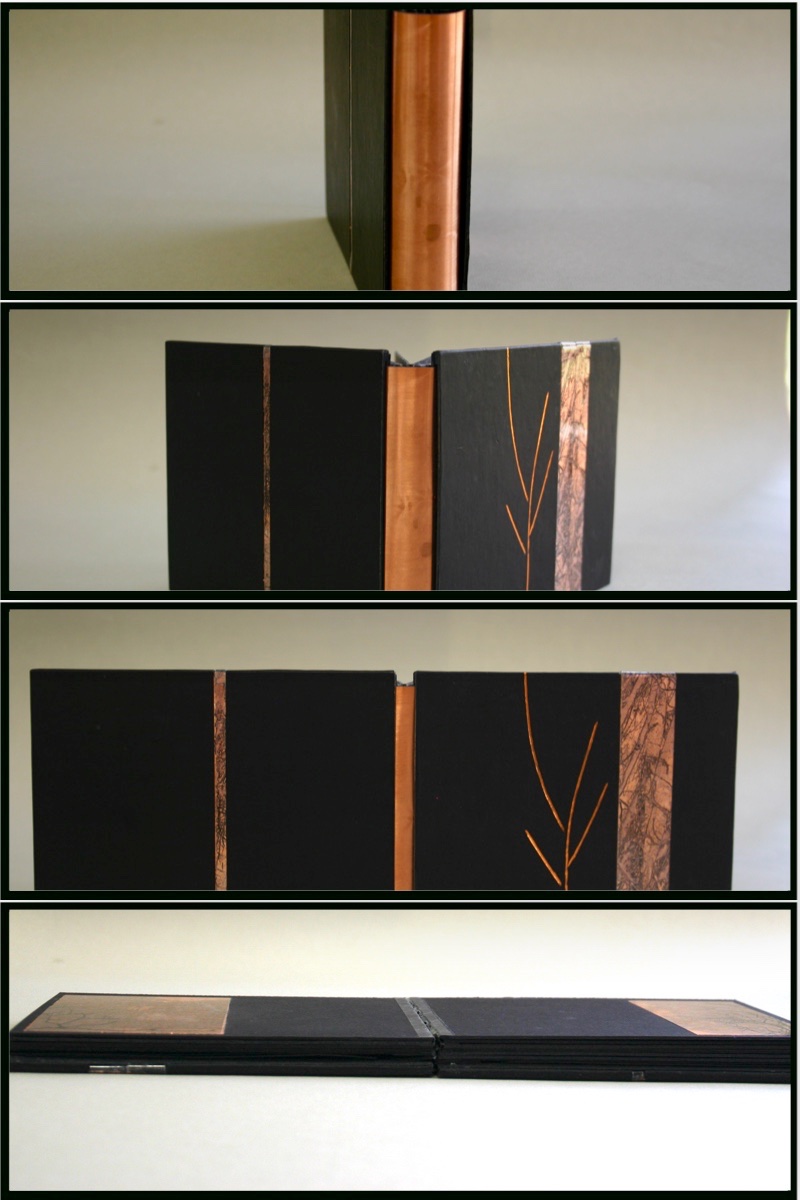 Two-day master class gilding with a gilt roll led by Judith van Daal
Friday 1 and Saturday 2 September 2023
Two days dedicated to working with gold leaf and foil on slices and possibly books with the aid of an electrically heated gilding roller.
Day 1
We will work with a gilded roll and create a design made up of lines. You can think of mosaics of lines through each other and next to each other. But also contiguous frames (carré gilding) and making letters/numbers made up of lines.
Blind lines on slices of preparation for applying gold leaf. Making lines with foil and dealing with the associated challenges.
Day 2
Working with the roll and gilding lines with gold leaf and possibly applying lines to existing self-made whole or half leather books.
Preparation by the participants
Two or three slices covered with leather, possibly also beaten around the sides and glued to prevent warping (as in the previous course)
At least one slice of fine Leather from Harmatan.
Format approx. 210 mm high and 150 mm wide (A5)
Self-bound books in whole or half leather.
Gilded roll
For those who do not own a gilded roll; there are 3 available.
Because the roll fillets that come with the device are very fragile and expensive, a deposit of € 150 must be paid in advance
Costs: € 379 incl. coffee/tea, lunch, various materials, gold leaf, fixor, and sable hair brush
Location: Boekbindcentrum Echten
Time: Friday and Saturday from 10 a.m. to 5 p.m
Maximum 8 participants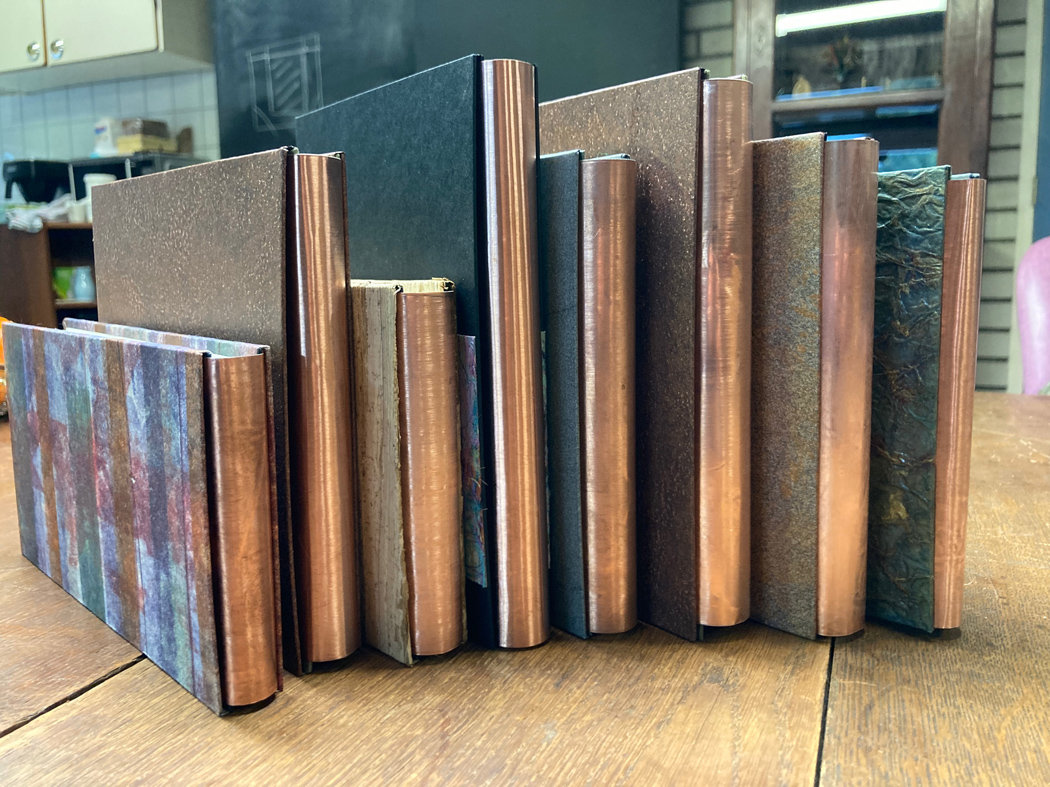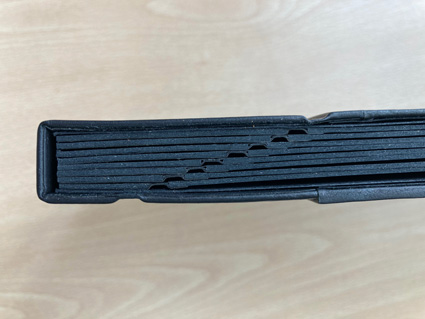 Two-day masterclass in historical book fittings led by Martinus Janssen
Saturday 16 and Sunday 17 September 2023
This master class offers:
A theoretical introduction to the basics of machining various sheet metals such as brass, copper and aluminum.
Practical exercises with the different tools and historical techniques.
Fittings and closures with decorations / engravings are made.
You will go home with 8 corners and a brass locking set.
The participant must bring a book with wooden boards (approx. 1 cm thick),
with the minimum size 16 x 12 cm, maximum A5 format that serves to fix the hardware.
Costs: € 490,- including coffee/tea, an extensive lunch, all necessary materials and use of tools to make the book fitting.
Location: Boekbindcentrum Echten
Time: Saturday from 9 a.m. to 6 p.m. with an extension until 9 p.m
Sunday from 9 a.m. to 5 p.m.
Maximum 6 participants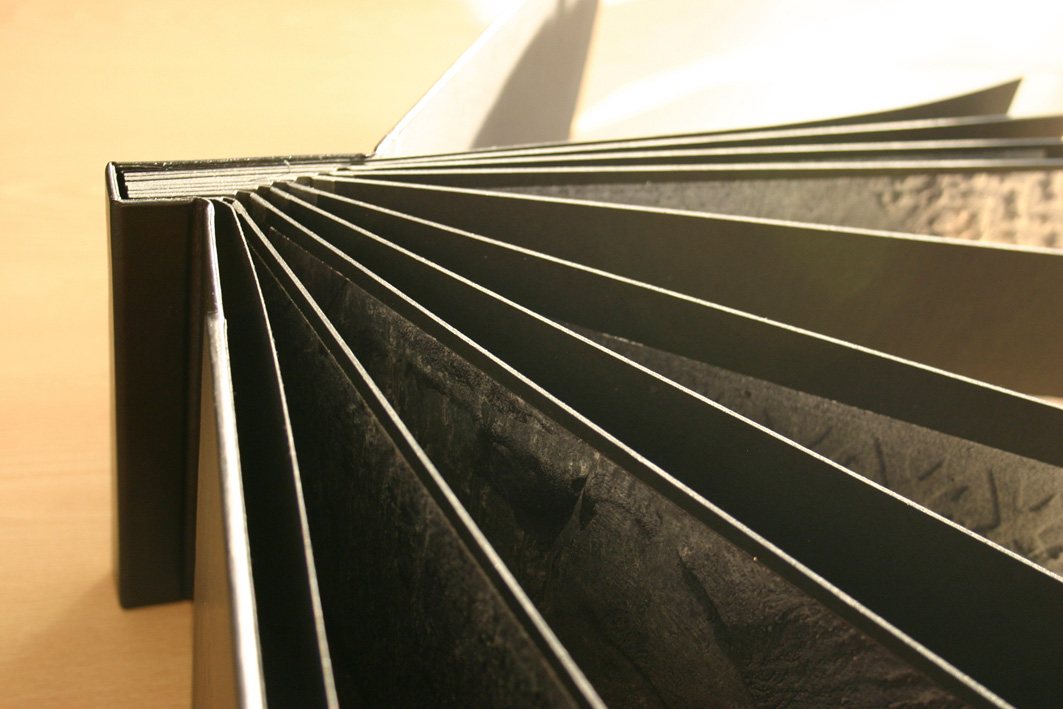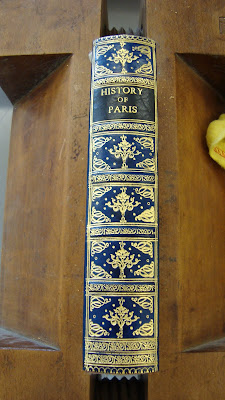 Two-day masterclass K118 binding led by Toon van Camp
Saturday September 30 and Sunday October 1, 2023
During this masterclass the participants will make a K118 Binding.
This binding is a simple, very strong and flexible binding method.
The K118-binding does excel of its amazing flexibility (and strength).
The book opens extremely well. The spine takes a concave form spontaneously when browsing trough the book.
You can also open the book 360 °. Without adding pressure on the book the two boards are touching eachother: a grand écart.
It is given only a few binding structures.
Costs: € 370,- including coffee/tea, an extensive lunch, all necessary materials
Location: Boekbindcentrum Echten
Time: every day from 10 a.m. to 5 p.m.
Maximum 8 participants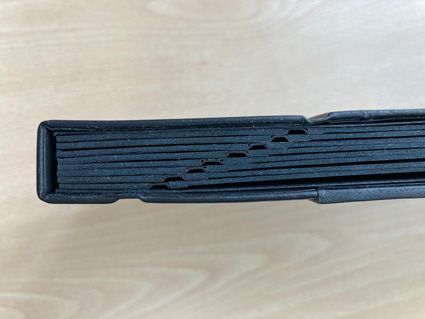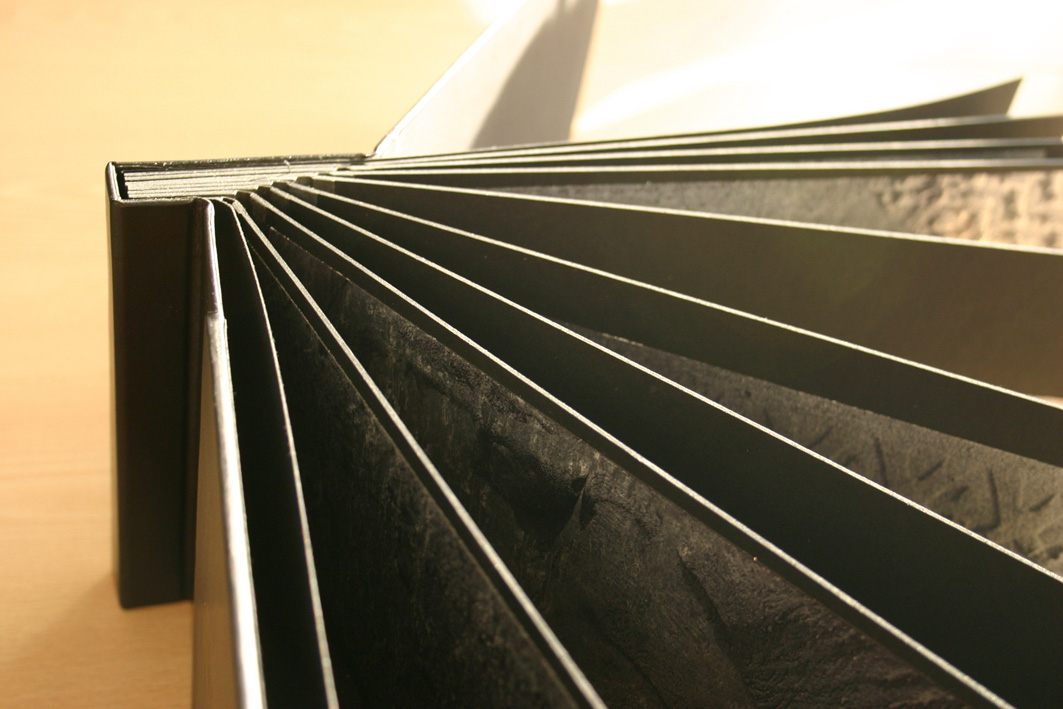 Three-day masterclass Bambalina (slide-in spine binding) led by Susana Dominguez Martin (Spain)
Tuesday 10, Wednesday 11 and Thursday 12 October 2023
Friday 13, Saturday 14 and Sunday 15 October 2023
The 'Bambalina' structure, conceived by Susana Domínguez Martín, is a structure in which the spine of the block undergoes some minimal intervention in order to bind it.
This structure can be described as a 'sliding spine' binding, as it describes how the spine works on opening the book.
The Bambalina can be accomplished going through a variety of processes, from quite simple to more complex, depending on the finishing we want to give to it.
This course also provides students with the possibility to explore some non-conventional materials such as Tyvek, copper in sheets, printed acetates, stone paper, laminated wood, …
In this course students will work a variety of complex finishings, such as turn-ins and beveling in the openings for the spine.
The students will make 1 Bambalina.
Costs: € 485,- incl. coffee/tea, an extensive lunch and all necessary materials.
Location: Bookbinding Center Echten
Time: every day from 10 a.m. to 5 p.m.
Maximum 12 participants
Price is subject to unexpected increases by third parties.
Please also include your email address when registering!